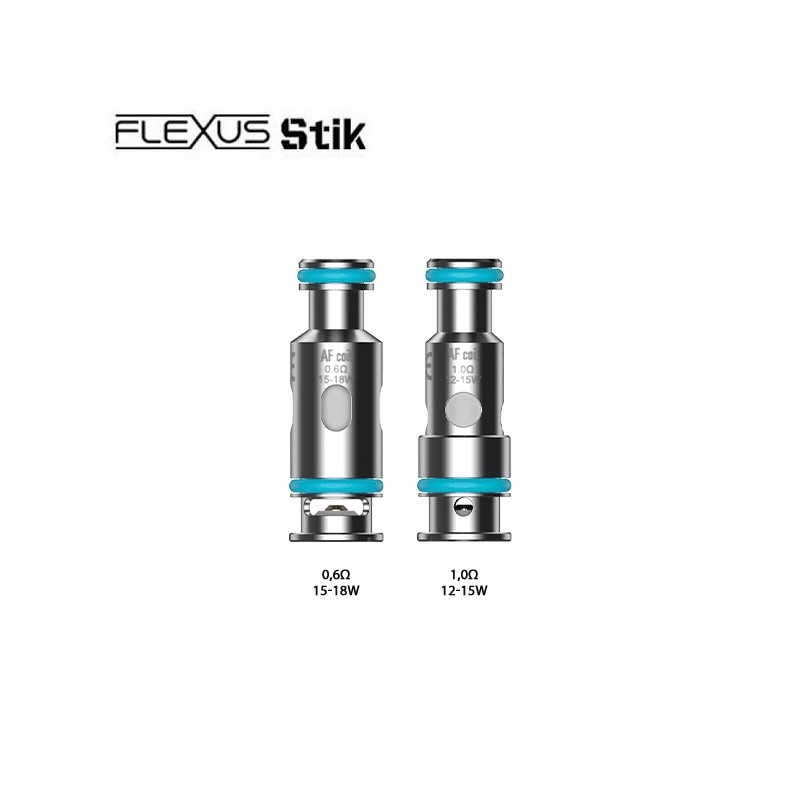 
Replacement AF Mesh Coil (5 pcs) - Aspire Flexus Stik
The Aspire Flexus (AF) coils are designed for specific use with Aspire Flexus devices. These coils are available in two variants; a 0.6 Ohm mesh or as a 1.0 Ohm Mesh coil.
The standard 1.0 Ohm coil is ideal for those who prefer more discreet cloud creation.
The 0.6 Ohm coil features a mesh coil build, allowing a faster heating of e-liquid for clearer flavour and larger cloud production.
----------------------------------------
Hassle free Press-fit design
Mesh coil compound
Organic cotton
MTL or RDTL Vaping
Immense flavour
Prolonged Coil Life
----------------------------------------
This coil is suitable for the following devices:
- Flexus Blok
- Flexus Stik
- Flexus Q
- RiiL X
----------------------------------------
Product features:
• Coil Resistance/Material: 0.6Ω / 1.0Ω  Mesh
• Wattage Range: 15-18W (0.6Ω) / 12-15W (1.0Ω)
• Pack Contents: 5x Coils
Customers who bought this product also bought: